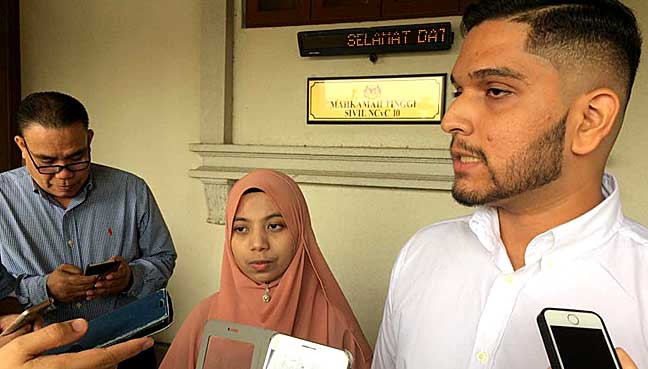 Tangkap MO1 rally: Court says UM, UKM didn't violate students' rights
KUALA LUMPUR: The High Court here dismissed a bid by five student activists from Universiti Kebangsaan Malaysia (UKM) and Universiti Malaya (UM) to seek a declaration that their universities' regulations violated their rights to participate in a public rally.
Justice S Nantha Balan ruled that Section 15(3) of the Universities and University Colleges Act (UUCA) and the universities' own regulations do not violate the students' constitutional rights.
Section 15(3) states university students are prohibited to show any sympathy or support to any group.
"The court is not convinced that the universities' regulations can be construed as violating their rights," he said, adding that Section 15(3) and the regulations can be read harmoniously with Article 10 of the Federal Constitution that touches on freedom of speech and assembly.
However, Justice Nantha also said that nothing under Section 15(3) barred students' rights to assemble.
No order was made for cost.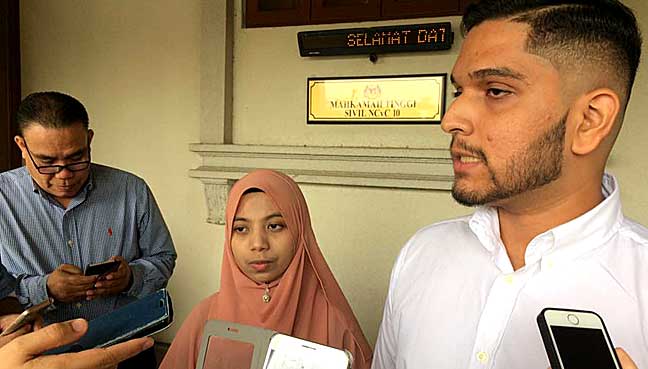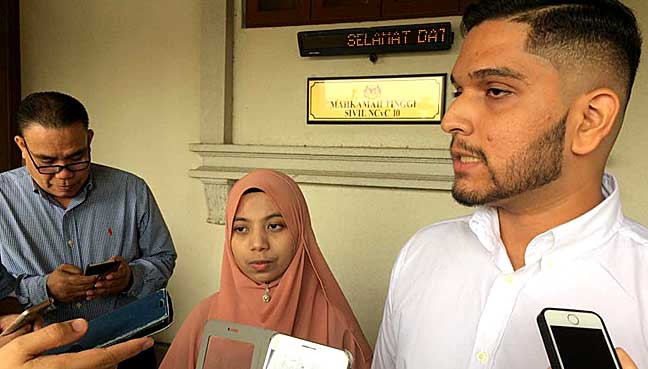 UKM's Asheeq Ali and UM students Anis Syafiqah Md Yusof, Muhammad Luqman Nul Haqim Zul Razali, Suhail Wan Azahar and Muhammad Luqman Hakim Mohd Fazli were found guilty of participating in the "#Tangkap MO1" rally, which took place in the city in August last year.
Asheeq had filed a suit against UKM, the higher education minister and the government over his constitutional rights on freedom of expression and peaceful assembly.
He was seeking for the court to declare that Section 15(3)(b) of the UUCA and Regulations 3 and 13 of the UKM (Discipline of Students) Rules 1999 prevents university students from exercising their right to freedom of speech and expression and to assemble peacefully without arms outside campus, under Article 10(1)(a) and (b) of the Federal Constitution.
He also wanted a declaration that these provisions contravene the Federal Constitution to the extent that they regulate the conduct of students outside of campus.
On November last year, Asheeq was suspended for one semester by UKM and fined RM200 for his involvement in the #TangkapMO1 rally.
The rally was organised by a coalition of students and youth groups calling for the arrest of the person named "MO1" in the United States' Department of Justice's civil suit linked to state fund 1MDB. "MO1" is the acronym used in the DoJ's suit for Malaysian Official Number 1.
The four UM students also filed a suit last year to challenge the constitutionality of the university's subsidiary legislation.
They sought a declaration that the UM's (Discipline of Students) Rules 1999 was a breach of their freedom of speech and expression.
They further said a provision in UUCA and UM rules could not regulate their activities outside the university.
Speaking to reporters after the decision, Asheeq said all the students will be appealing against the decision.
"Although the decision ruled was against us, this does not mean we will give up," he said.
Asheeq added that he will also fight for the abolishment of UUCA, in order to restore the free speech rights of university students here.
Meanwhile, the students' lawyer Surendra Ananth said this decision meant students could be subjected to disciplinary actions for participating in rallies.