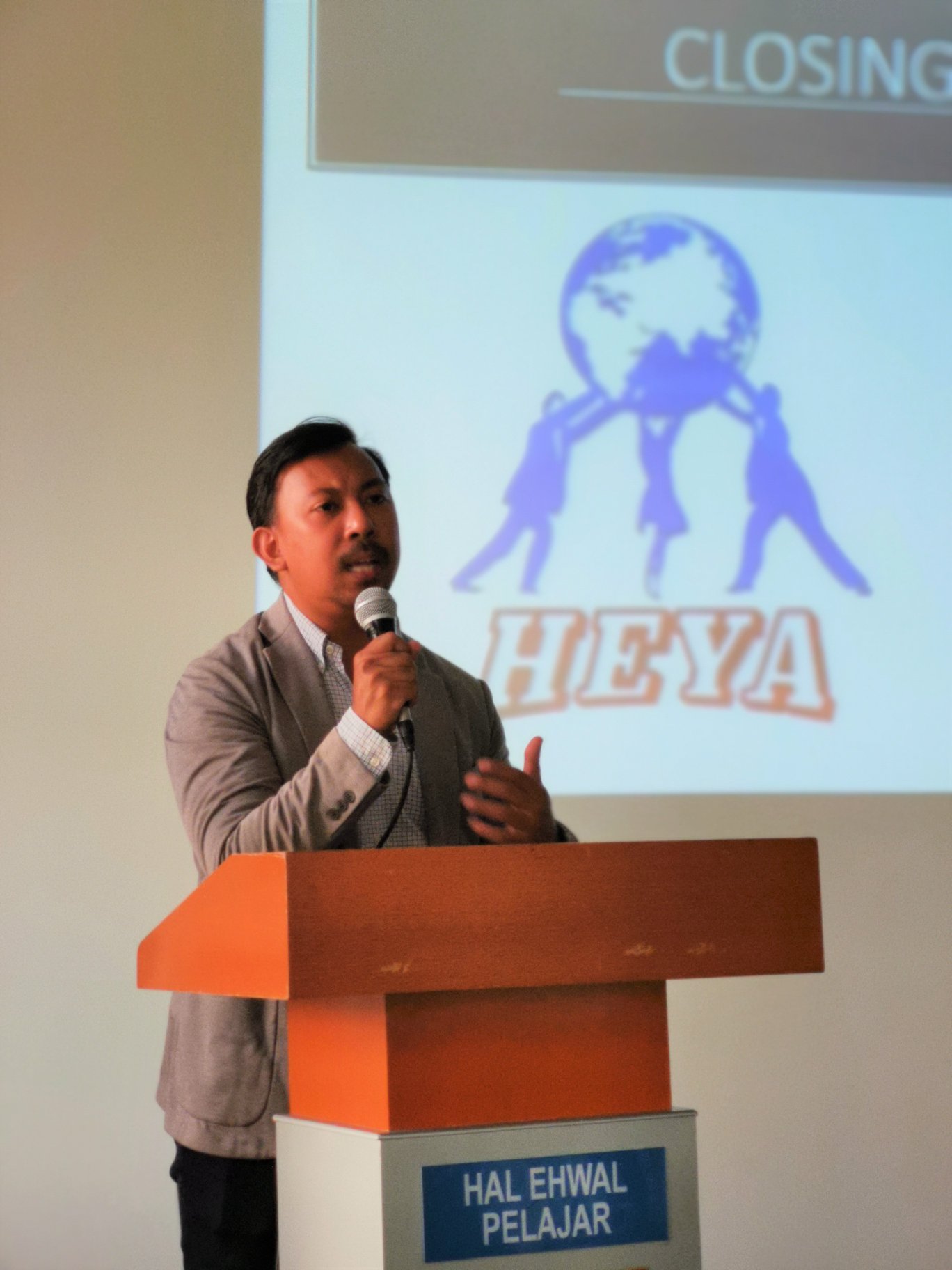 Dr Zaid Omar – Students in University Senate: Addressing Tokenism
Students in University Senate: Addressing Tokenism
Recently we have witnessed a rather surprising move by several universities to appoint student representatives to their Senate. Public varsities – Universiti Sultan Zainal Abidin (UniSZA), Universiti Malaysia Perlis (UniMAP), Universiti Teknologi MARA (UiTM) and Universiti Pendidikan Sultan Idris (UPSI) have nominated two student leaders as full members of their respective Senate, while in Universiti Malaysia Kelantan (UMK) students have been included as observers. This move is very much welcomed by the Education Minister, Dr Maszlee Malik, who reiterated his hope to see improved student representation in the governance of higher education.
The Senate of a university in Malaysia is generally considered to be the highest authority on academic matters. It mainly comprises the university leadership (vice chancellor, deputy vice chancellors) in addition to professors and faculty deans. The Senate debates and decides by either voting or reaching a consensus a range of topics related to academia spanning from examination results, to introduction of new courses and programmes, to nomination of an Emeritus Professor or Honorary Doctorate. Traditionally in Malaysia, students have never been part of the University Senate. However, in some universities student leaders have been invited in the past to present their ideas to the Senate. This has been stipulated under the Universities and University Colleges Act (AUKU) First Schedule, No. 17(1A).
The landscape however is much different in other parts of the world. Universities in the United Kingdom, for example, accept up to 15 student representatives as part of their Senate. Indeed, one of the terms of reference (TOR) for a Student President position at Loughborough University in UK explicitly states his or her membership in the university's Senate. Other institutions such as Technische Universitat Berlin (Germany), University of Zurich (Switzerland), University of Hong Kong and University of Sydney (Australia) all boast student members as part of their Senate.
Coming back to the move in Malaysia, much has been said about this bold, though unorthodox, measure. While many have voiced their approval and support, there were also voices of dissent from the university populace as well as the legal community. A strong argument against the move is that it undermines the hallowed status of the Senate as the institution's highest academic body. A parallel concern seems to be that students are too inexperienced for this endeavour, and that their inclusion in the Senate is mere tokenism.
Tokenism can be defined as the practice of making a perfunctory or symbolic effort solely to create the impression of appearing inclusive and diverse. Simply put, it is cosmetics for the sake of good publicity. However, I do not think that has been the case here. I believe the universities are sincere in entrusting students with this responsibility, consistent with the fundamental narrative of student empowerment in Malaysia Baharu. Therefore, the most pertinent question we should really be asking is: are the student representatives themselves truly ready? After all, two seats allocated to them are two seats lost from other potential Senate candidates such as lecturers or Persatuan Kakitangan Akademik (PKA) representatives, who are deemed arguably more qualified to deliberate on academic matters. The ball is now very much in the students' court for them to prove their ability to discuss and debate academic issues on behalf of their student peers. So as not to be labelled cosmetics, these representatives will need to fully act on their responsibility as conduits between the university and the student populace. It is imperative that a comprehensive and sustained mechanism for reporting of issues and dissemination of information to all students be established right from the start.
Advocating for student empowerment, as with any other endeavour, requires an upheaval in both system and culture. The system, as above, has been duly amended to allow for student participation. The allocation is now there. This "gesture of goodwill" by the university must thereupon be met with a similar effort for change in culture among the students. As the biggest group of stakeholders in higher education, the student community must together make an earnest effort for acculturation and challenge themselves to partake in university governance. They must prepare themselves to lead and become an effective check-and-balance entity to the university and the government. The 3K culture (kuliah, kafe, katil) prevalent among them must be changed to one of intellectual discourse and appreciation of current social, political and economic issues. The university and Student Affairs Office (HEP), for their part, should continue playing the role of advisors and facilitators to help guide students to become well-rounded and competent leaders.
As to their role in Senate, some have questioned the propriety of students being allowed access to sensitive academic information especially when it comes to matters regarding vetting of course grades, which may include their own, or terminating a student. I believe this has also been fully considered by the university. One way of circumventing the issue is by having the students sit out during these sessions to avoid conflict of interest, which is a common practice in board and Senate meetings. It may also be worthwhile to consider the Senate system as implemented in other countries. At the University of Sheffield in the UK for example, all information including Senate membership, paper proposals, and even minutes of the Senate meeting are available in the public domain. The issue of sensitive academic information is thus irrelevant.
It is on this perhaps that the Senate's function, or at least our understanding of it, should be realigned. The existence of the Senate was never meant to oversee examination results only, important that they may be. The many existing sub-committees within the Senate such as Student Support, Postgraduate Students, Alumni, Budget, Co-Curricular, and Teaching & Learning provide a viable platform for students to contribute. The presence of the university's best and most eminent professorial minds should also be optimised to serve not just academic purposes but the entire university ecosystem including its vision, philosophy, welfare, and serving the wider community. I am certain this was what Dr Maszlee aspired to when referring to "University for Society" in his 2019 New Year's Address.
Overall, I believe the induction of student representatives into the University Senate is a positive step towards student empowerment. This, along with other key initiatives such as students running their own campus elections, the establishment of speakers' corner, and political freedom inside campus will together form the thrust of the proposed establishment of Students' Union in our universities by next year. All of this bodes well for the future of our young leaders in Malaysia.
Dr Zaid Omar
Director of Holistic Student Division, Department of Higher Education